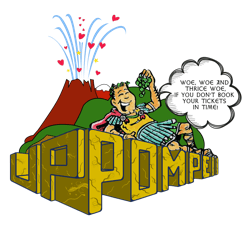 Club Night this month falls on Thursday 7th April, the same evening as one of the performances of our very own, raunchy and outrageously funny "Up Pompeii".
For Club Night this month we would like to offer you a saving of THB 100 on the ticket price for that evening. BCT members who book their ticket for 7th April only pay THB 900 for a sumptuous Italian 3-course dinner buffet whilst enjoying this side splitting bawdy English comedy.
Don't delay…book your tickets now!