We had a hugely successful turnout to the auditions for Almost, Maine on 28th May at Bistro 33. Many thanks to everyone who came to audition. The production team had a tough time given that they could have cast the show nearly 4 times over given the number of people who came along!
The cast and team came together for the first read-though this Monday. There are a couple of pictures below, and if you want to see how rehearsals progress, you can follow along with the Almost, Maine – BCT Facebook page here.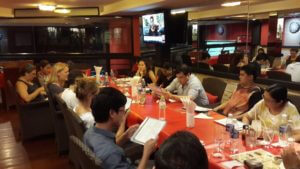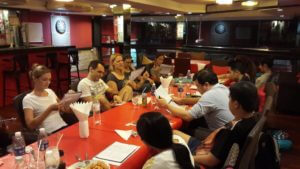 Don't forget, we have auditions for another show just round the corner.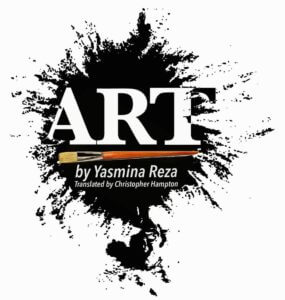 The auditions for Art will be held this Saturday 11th June from 11am to 3pm at Bistro 33. It's a wonderful script with 3 great roles for men, and if you're interested you can head over to our Auditions page to download and submit your audition form.