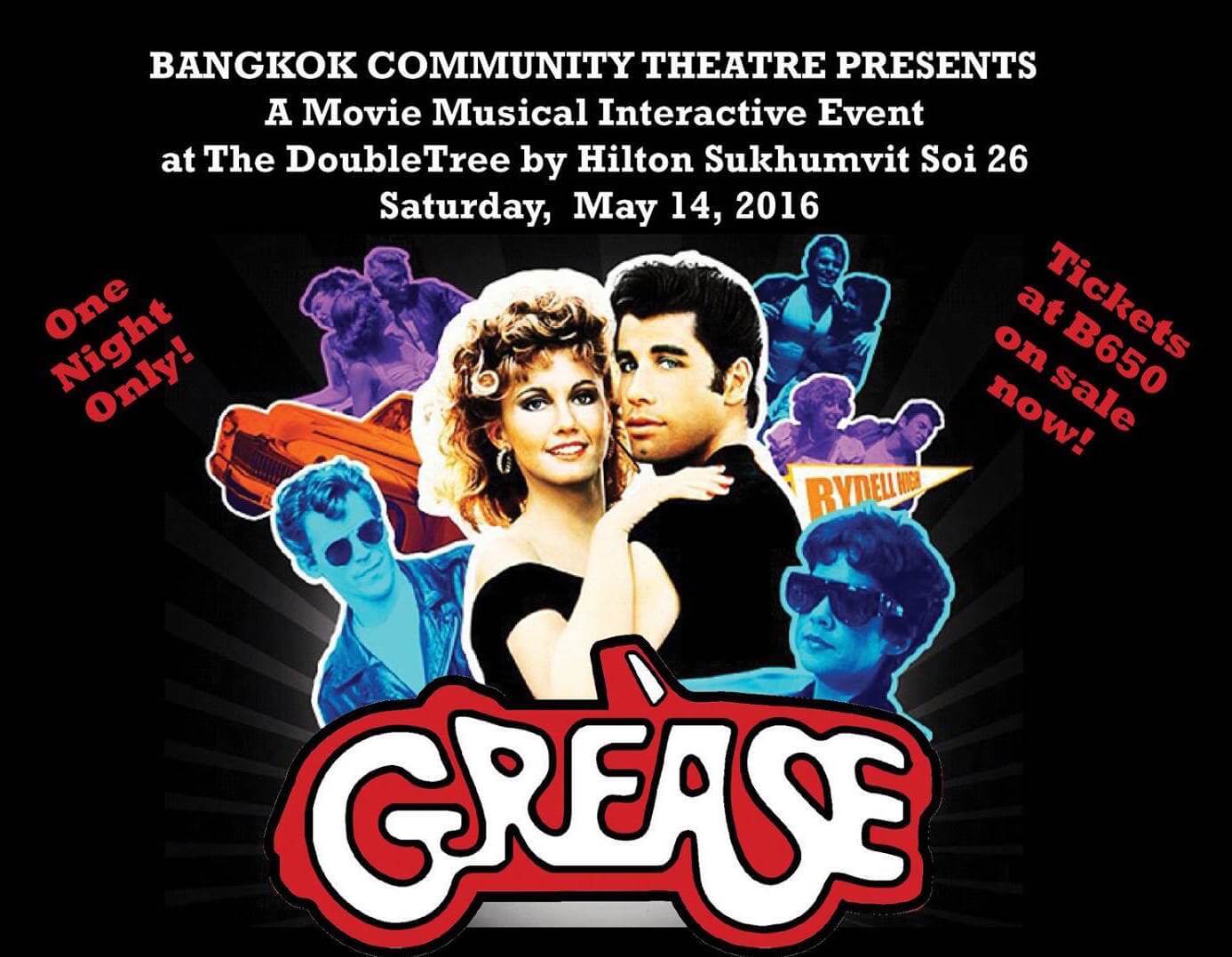 Grease
Sing-Along
14th May, 2016
at DoubleTree by Hilton Sukhumvit Bangkok
The night was a huge success! You can scroll down to see pictures of the evening, and for links to previous BCT Sing-Along events.
About the Sing-Along
Grease is the word!
We provided the lyrics, and had a sold-out audience of BCT members and guests singing along and heckling the characters in no time! Our charismatic hosts explained how the evening worked, including how to use the props that everyone received in their individual goody bags, and as the evening went on there was lots of audience participation, prizes for some amazing costumes, and before the end of the night everyone was hand jiving along with Sandy, Danny, Rizzo, Kenickie, Frenchy, Eugene and the rest of the gang!