A Christmas Carol
by CHRISTOPHER SCHARIO
adapted from the book by CHARLES DICKENS
Directed by MICHAEL ALLMAN
*Thanks for a great show! The original posting follows*
BCT Proudly Presents: The all-time Christmas classic, A Christmas Carol, will highlight the Christmas season this December. Performances are set for Friday and Saturday, December 1, 2, 8 and 9, 2017. All shows will begin at 7:30 p.m., with additional 2:00 p.m. shows on December 2 and 9. A Christmas Carol will be staged at Creative Industries – M Theatre. Tickets were on sale for THB 800.
About the play: Stingy businessman Ebenezer Scrooge is known as the meanest miser in Victorian London. He overworks and underpays his humble clerk, Bob Cratchit, whose little son, Tiny Tim, is crippled and may soon die. He also has nothing to do with his nephew, Fred, because he disapproves of his marriage. He has no use for Christmas and condemns it as a 'Humbug'.
On Christmas Eve, Scrooge is haunted by the ghost of his business partner, Jacob Marley.
Later he is visited by three ghosts and is given one last chance to change his ways and save himself from the grim fate that befell Marley. The ghost show Scrooge the deeper meaning of Christmas and how to live with charity and compassion towards his fellow men.
The play is appropriate for audience aged 10 and over.
Directed by: Michael Allman
Produced by: Don Harrelson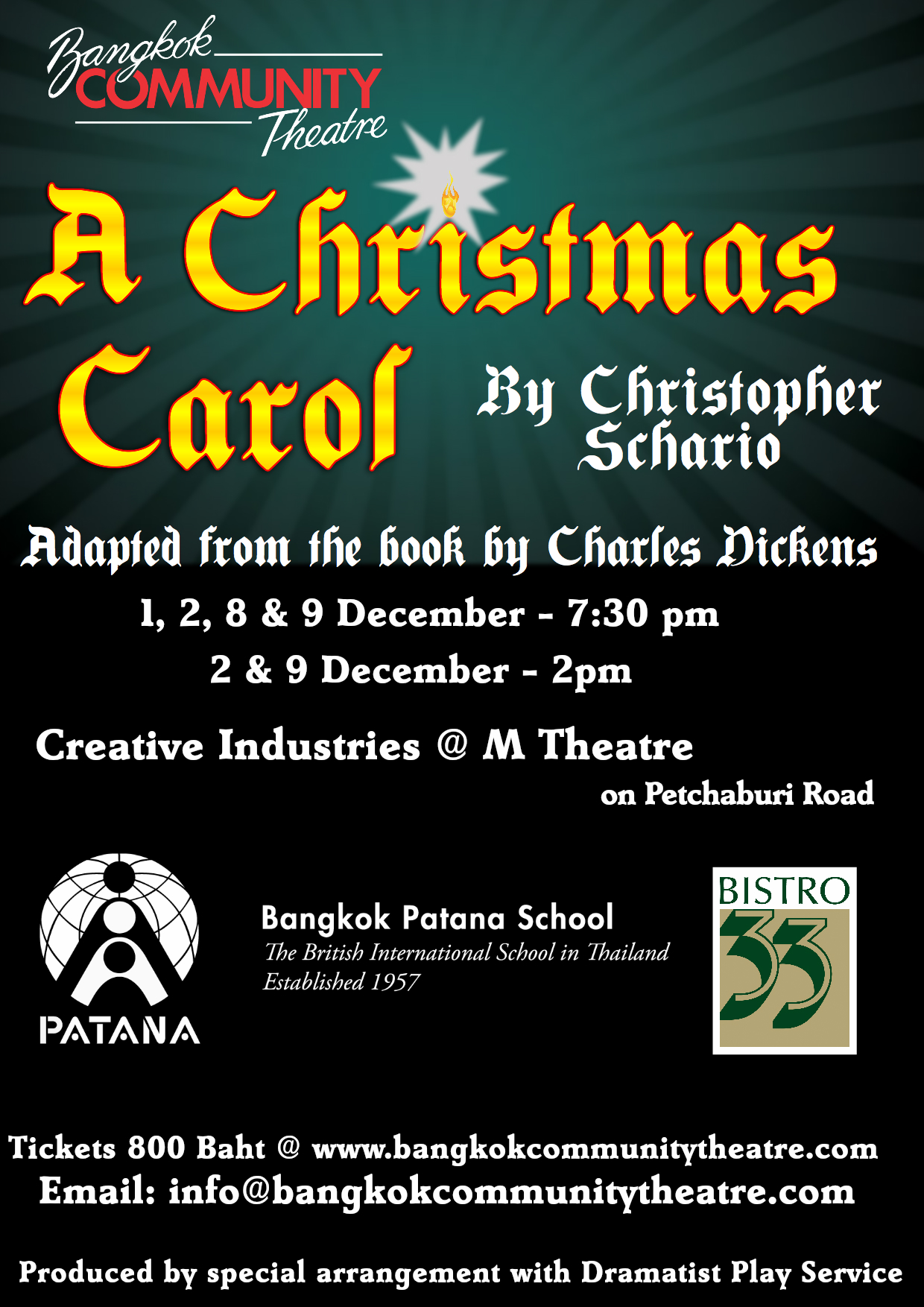 Venue: Creative Industries at M Theatre Petchaburi (Bangkok)