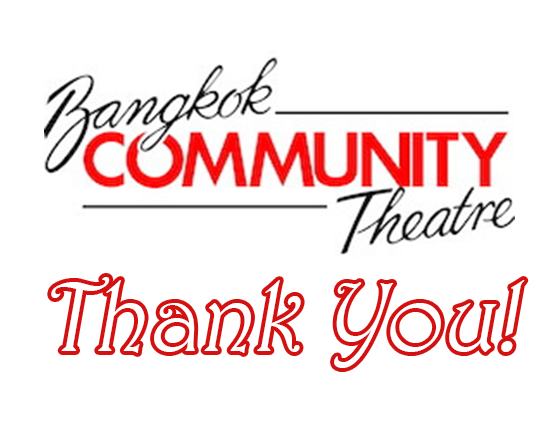 With A Christmas Carol's successful run now completed and our annual Christmas party come and gone, BCT has finished its final show for the 2017 season; check out our gallery to see all of this year's great shows. We hope you enjoyed the play and thank you for supporting Bangkok Community Theatre!
We are in the planning stages for our 46th season in 2018.  In March, we will stage "As You Like It" and in May we will hold our Fringe Festival.  Details on these and other productions will be announced very soon. We are also on the hunt for wonderful volunteers to help us on the Committee next year; contact us for more information.
We hold a monthly club night on the first Thursday of each month at Bistro 33 starting at 7PM.  You can always find out what BCT is doing on our website or our Facebook page!
Thanks again for a great season, and we look forward to welcoming you to shows again in 2018!
The BCT Committee and Production Teams