Club Nights
Each month, BCT hosts a Club Night activity that is related to theatre in some way. We provide a variety of activities including workshops, game nights, play-readings and previews of BCT shows. Every month it's something different, and we try to choose topics that will appeal as broadly as possible. Club Night is also a great way to meet some new friends, and to find out more if you're thinking of joining BCT.
Club Night usually falls on the first Thursday of the month at Bistro 33. The restaurant is just off Sukhumvit Soi 33, about a 10-minute walk from Phrom Phong BTS, with its own off-street parking.
Club Night activities are free for members of BCT. Non-members are also welcome to come along for an entry fee of just 100 Baht.
See below for information about recent and upcoming Club Night activities. The information is also posted on the Home page of the website, and on our Facebook page.
You can see pictures of some past Club Night events at the bottom of this page.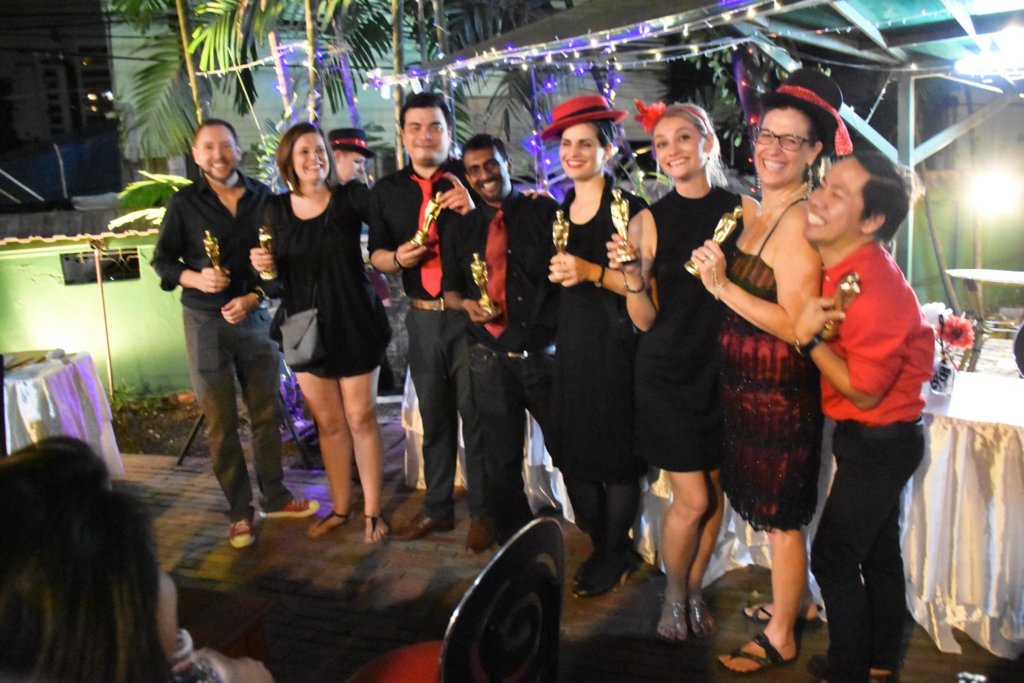 What's next for BCT's monthly Club Night? Musical auditions and some hints for BCT's next musical production!
Auditions are usually the most nerve-racking experience actors can have and musical auditions are the worst. If you are a singer/actor, this coming BCT club night is the perfect opportunity for you to get some tips on how to audition for musicals and get that singing role you've always wanted.
Knowing your voice, finding the perfect song, getting vocally and mentally ready before your fine minutes in front of 3-5 person panel will become a lot easier. Also, you will get some hints from the director and music director of BCT's next Broadway musical project. So what are you waiting for? Mark your calendar and bring the music sheets of your audition songs and join us at Bistro 33 at 7:00PM on Thursday, May 4th, have some good food and drinks, meet some pretty cool people and bring along you own friends too. And it's free for BCT members and a mere THB100 for non-members… you can't beat that for an entertaining evening out.
When: May 4, 2017, 7:00-9:00 p.m.
Where: Bistro 33
Who: Anyone wanting a great evening out!