Improvisation Games
Thursday, 6th October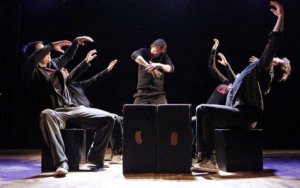 October Club Night will be a fun and creative evening of Improvisation Games.
Improvisation games help you develop an instinctive response, spontaneity and the confidence you need to build when improvising. It can be an excellent tool to develop acting skills and can help generate creative material.
Join us at Bistro 33, at 7:00pm, have some good food and drinks, meet some pretty cool people and bring along your own friends too. And, it's free for BCT members and a mere THB 100 for non-members…you can't beat that for an entertaining evening out!