Theatre Sports
Thursday, 3rd November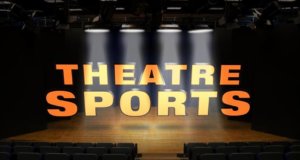 Challenge your brain. Challenge your acting skills. Compete against others in the ultimate test of theatrical arts. Theatre sports!
This upcoming BCT Club Night will see a series of theatrical games and drama activities that promote quick thinking, refine improvisation and heighten your acting prowess. Reach objectives in the most creative way and find innovative solutions to dramatic problems. Open to both beginners and hardened thespians alike as each activity depends on how hard you challenge yourself. This sport is not like the others, this is theatre sports. Are you game?
Join us at Bistro 33, at 7:00pm, have some good food and drinks, meet some pretty cool people and bring along your own friends too. And, it's free for BCT members and a mere THB 100 for non-members…you can't beat that for an entertaining evening out!