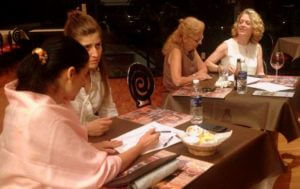 June Club Night was a relaxed, enjoyable evening, despite some racking of brains for the answers.
Four lovely women took up the challenge of the Club Night Theatre Quiz set by quizmaster and Club Night host, Suman Tharan. They knew a lot, but still discovered some very interesting insights into the theatre. And everyone walked away with some interesting prizes!
Coming up next month…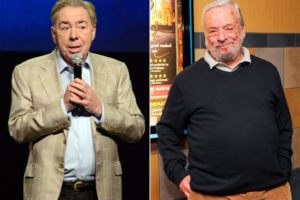 What do these two men have in common apart from sharing the same birthday?
Between them they have written some of the greatest musical theatre songs of the last 50 years or so.
Come to our July Club Night to explore, sing and learn more about these two iconic theatre composers.
The Sondheim/Lloyd Webber Songbook Club Night will be on Thursday 7th July at Bistro 33, Sukhumvit Soi 33 from 7pm. Save the date and see you there!