Script Analysis Club Night
Thursday 4th August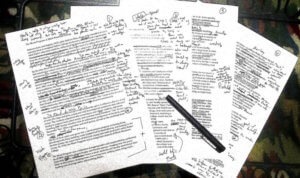 With the greatest apologies, the August club night at Bistro 33 will be changed to Script Analysis.
Hosted by Mimi Carter, this is an evening for people who have no experience, but would like to learn basic skills to understanding a script. You will receive resources and materials to guide you, and hopefully inspire you to grow more on your own!
"The theatre artist who perceive little on page puts little on stage. Inspiration without technique is merely flair."
It will be at the same place, Bistro 33, at 7:00 pm but in the dining area. We hope to see you there and please do pass on the word to all your aspiring and established acting friends.
As usual Club Night is free for BCT members, and just THB 100 for non-members.