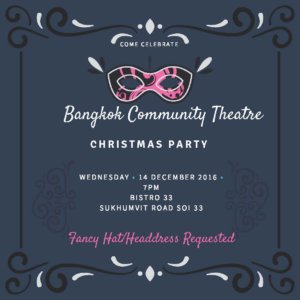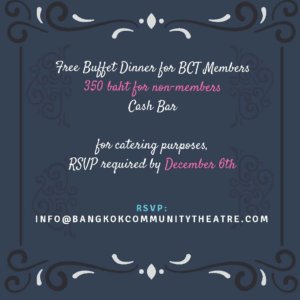 Yes, it's that time of the year again. Time for the BCT Christmas Party!
Please join us on Wednesday 14th December at Bistro 33 for an evening of food, fun, and friends.
Dinner buffet free to BCT members, 350 baht for non-members.
Cash Bar.
Theme – Fancy Hat/Headdress (or your chance to be creative and dress up without looking like a crazy person on the way to the party)
RSVP required by 6th December as we need to confirm numbers for the buffet.
We ho-ho-hope to see you there!
ALSO – If you want to participate in the white elephant gift exchange, please wrap up and bring a gift worth no more than 200 Baht. The gift exchange will happen close to the end of the evening's festivities.