Bangkok Community Theatre
The largest and longest running English-language community theatre group in Thailand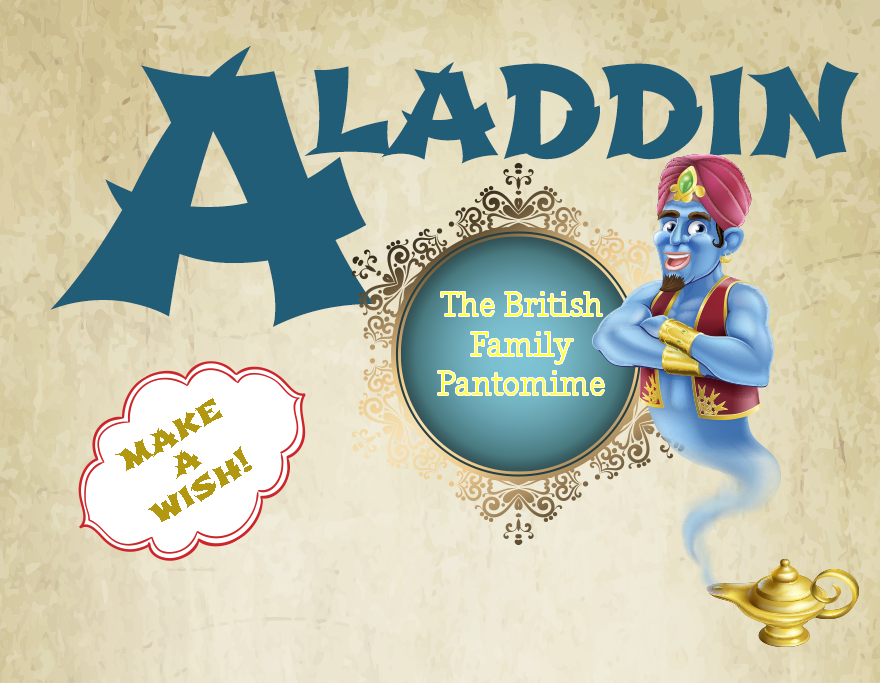 After the wildly successful pantomime Cinderella in 2014, we are delighted to announce the return of Ian Robinson to direct Aladdin for BCT! Rehearsals are already under way, with two weekends of performances at the beginning of December.
Visit the show page for more information.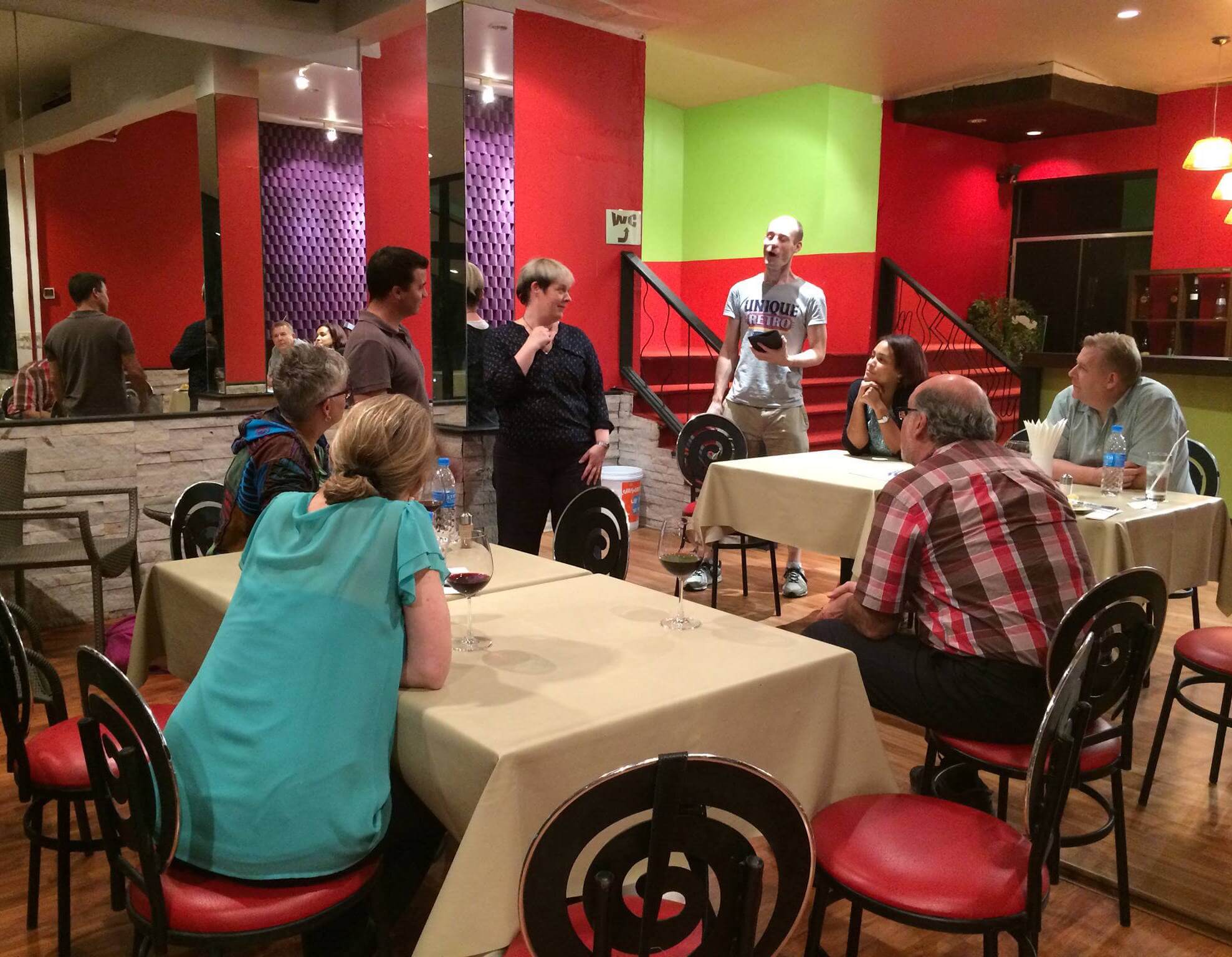 BCT holds a monthly Club Night event for our members. We provide a variety of activities such as workshops, play-readings, movie nights and theatrical pub quizzes. Club Nights are also open to non-members of BCT for a nominal entry fee, which make them a great way to find out more if you're thinking about joining us.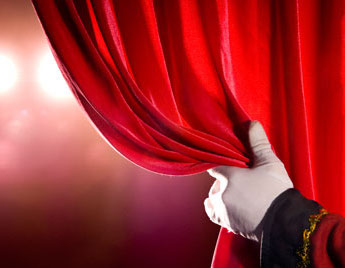 Whether you love being on stage, behind the scenes or in the audience, BCT is for you. English doesn't have to be your first language, and you're welcome whatever your level of experience. As a member you're encouraged to take part in BCT shows and activities however you like, even if that's just to meet new friends.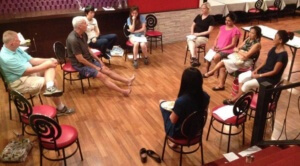 May Club Night was a lot of fun!
Last night, Michael Allman, director of the upcoming BCT production of Art, shared some invaluable insights as to how to make your audition stand out. Those who came along were able to dissect some scenes and read them learning how to add emotion, movement, humour and mystery in delivery. Everyone had fun, and even stayed back after to get to know each other.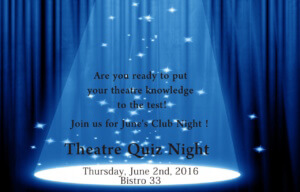 June Club Night will be a fun, quick-paced and challenging Quiz Night to test your knowledge of theatre.
Don't worry if you don't know the answers, we still guarantee a good time for all! It will also be a great way to meet new friends, and to network with other people with an interest in theatre. And there are some great prizes to be won!
Call Suman on 092 730 3590 for details.
Date and Venue
Thursday 2nd June, from 7-9pm, at Bistro 33 just off Sukhumvit Soi 33. About a 10-minute walk from Phrom Phong BTS, and the restaurant has its own off-street parking. You can see a map here.
A good selection of foods and drinks is available, and to support Bistro 33 we ask that you don't bring your own food and drink to the venue.
Cost
Club Nights are free to BCT members (even if you join on the night!) and 100 THB for non-members.
Hope to see you there!