Bangkok Community Theatre
The largest and longest running English-language community theatre group in Thailand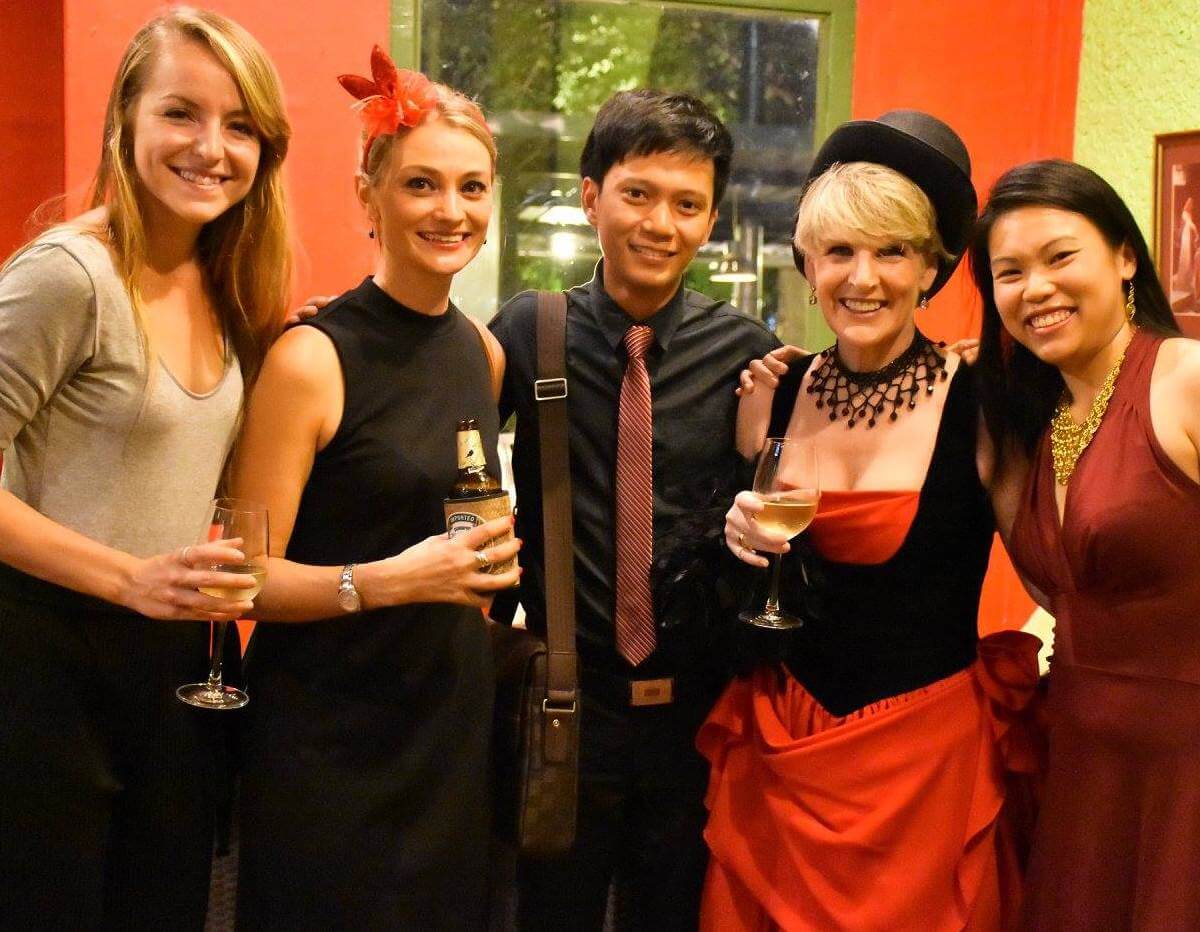 BCT holds a monthly Club Night event for our members. We provide a variety of activities such as workshops, play-readings, movie nights and theatrical pub quizzes. Club Nights are also open to non-members of BCT for a nominal entry fee, which makes them a great way to find out more if you're thinking about joining us.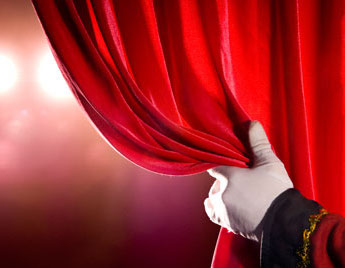 Whether you love being on stage, behind the scenes or in the audience, BCT is for you. English doesn't have to be your first language, and you're welcome whatever your level of experience. As a member you're encouraged to take part in BCT shows and activities however you like, even if that's just to meet new friends.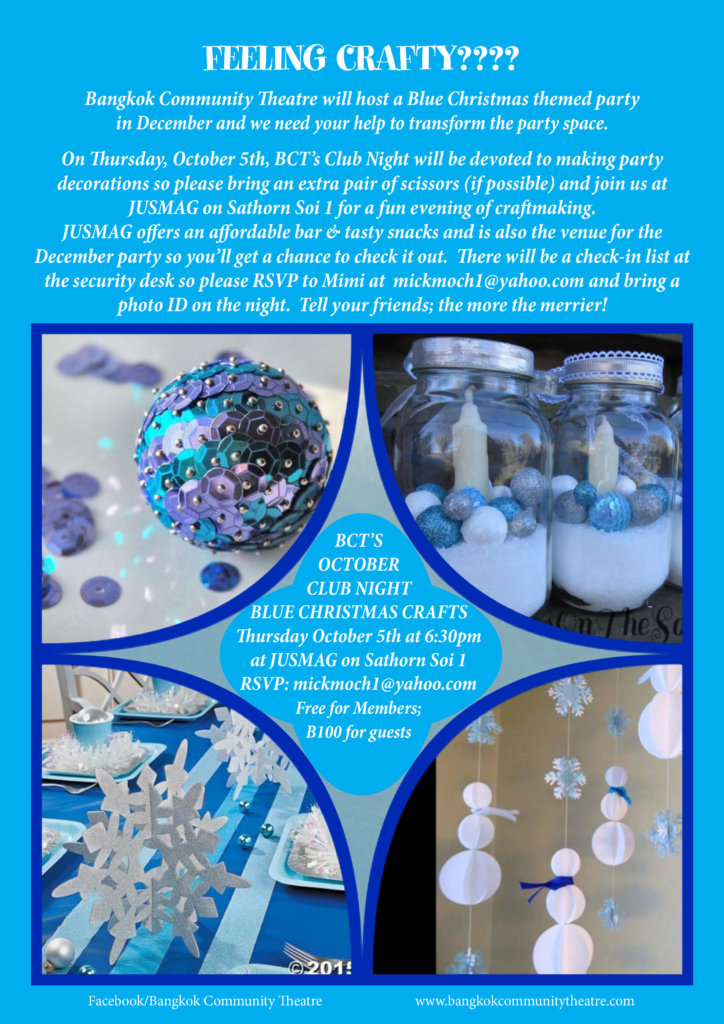 BCT's next club night on Thursday October 5 is all about craftiness! Join us at JUSTMAG on Sathorn Soi 1 as we prepare for our Blue Christmas themed party in December. JUSTMAG offers snacks and an affordable bar to make the decoration making more fun! Make sure to RSVP with Mimi (mickmoch1@yahoo.com) and bring a photo ID for the security desk on the day.
We hope to see you there–come join in the fun!
When: October 5, 2017
Where: JUSTMAG (Sathorn Soi 1, Bangkok)
Who: Anyone! Free for BCT members, THB100 for guests.