Bangkok Community Theatre
The largest and longest running English-language community theatre group in Thailand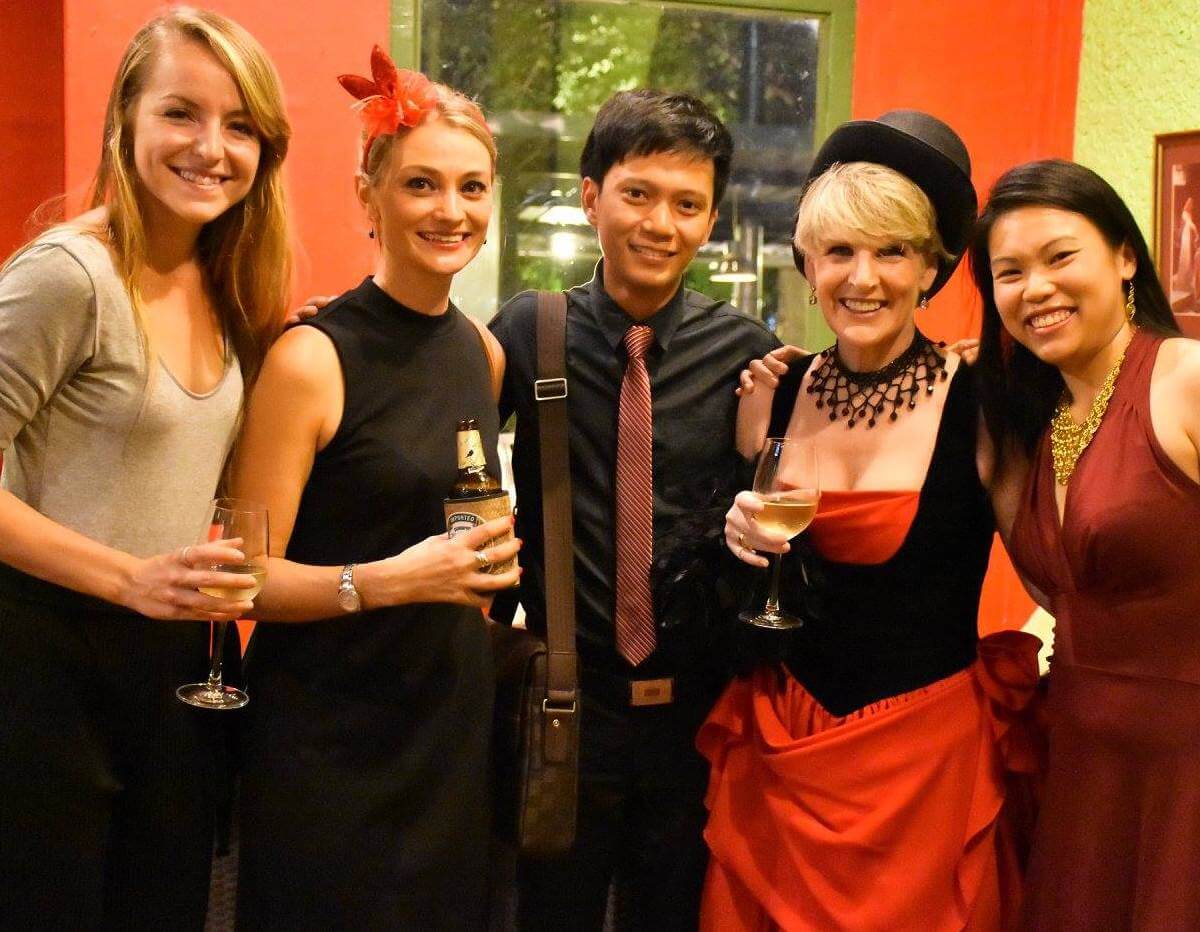 BCT holds a monthly Club Night event for our members; check out our calendar. We provide a variety of activities such as workshops, play-readings, movie nights and theatrical pub quizzes. Club Nights are also open to non-members of BCT for a nominal entry fee, which makes them a great way to find out more if you're thinking about joining us.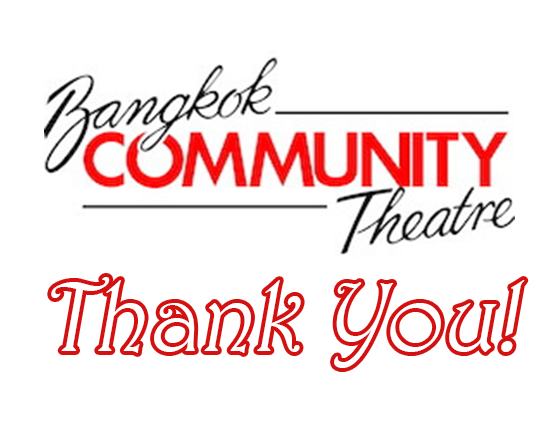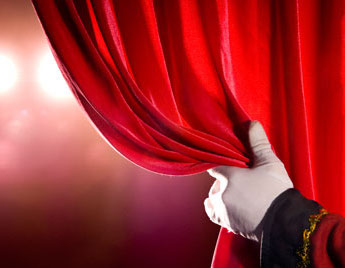 Whether you love being on stage, behind the scenes or in the audience, BCT is for you. English doesn't have to be your first language, and you're welcome whatever your level of experience. As a member you're encouraged to take part in BCT shows and activities however you like, even if that's just to meet new friends.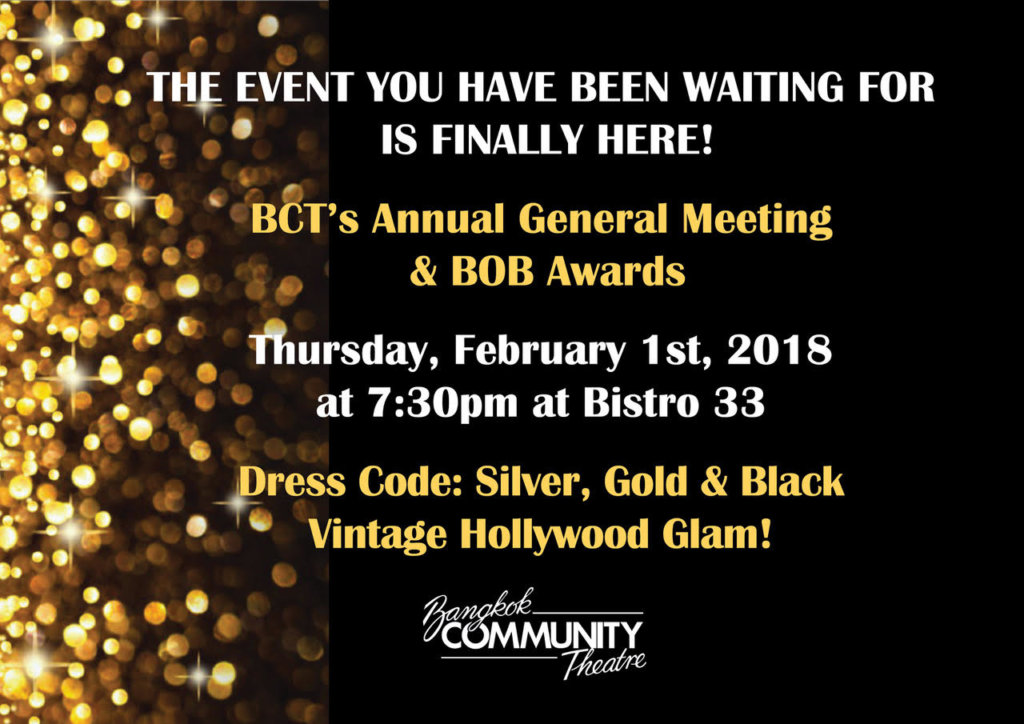 Bangkok Community Theatre (BCT) proudly invites you to attend the combined Annual General Meeting & BOB Awards, to be held on Thursday February 1, 2018 at 7:30pm at Bistro 33.
Every February, BCT holds their Annual General Meeting to review the events of the past year and discuss plans for the future. If you are interested in getting involved with theatre in Bangkok, this is a great opportunity to meet like-minded souls.
Furthermore, the AGM is only part of the evening. The event also includes a free finger food buffet and the infamous BCT "Bob" awards, BCT's tongue-in-cheek answer to the Oscars. BCT cast and crew members will win beautiful golden statuettes (A Bob) in honor of flagrant upstaging, nonsensical improvisation, most embarrassing moments and more. The Bobs are great fun and are kept secret up until the last minute!
So, if you are interested in finding out more about BCT's 2018 activities, please join us on February 1. You must join BCT to attend the event (members renew their annual subscription and new members can join at the door  – B600 for adults & B300 for students) and enjoy door prizes, a free finger food buffet and cash bar.
Please RSVP to info@bangkokcommunitytheatre.com by January 25th; for catering, we must have all names in advance. Thank you!
Event Details:
BCT AGM & Bobs Awards @ Bistro 33 on Sukumvit Soi 33
Thursday, February 1st, 2018
7:00 to 7:30pm – membership renewal &  double door prize chits for paid up members until 7:15pm!
7:30 pm – AGM begins, followed by light buffet & the Bobs
2018 Membership Fee: B600  (B300  for students)
Out of Town Guests: B400
Dress Code: Silver, Gold & Black – Vintage Hollywood Glam!