Bangkok Community Theatre
The largest and longest running English-language community theatre group in Thailand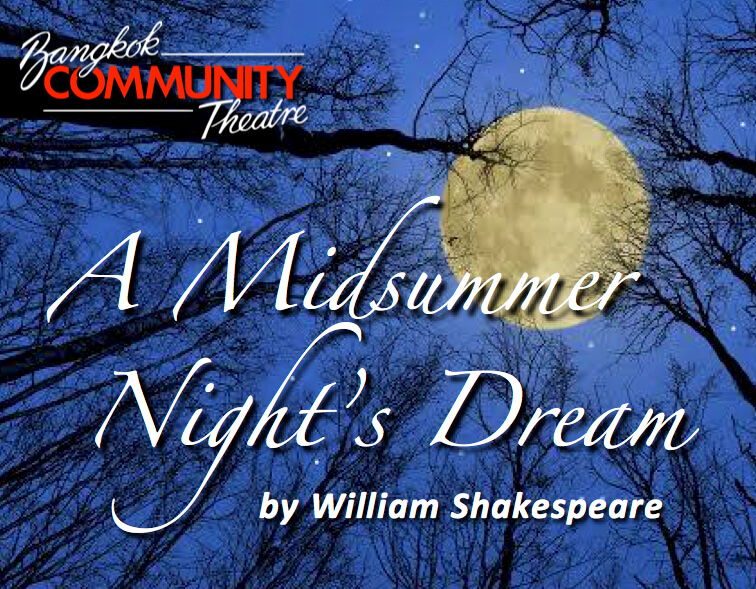 At the end of March we will be presenting Shakespeare's magical comedy, A Midsummer Night's Dream. Tickets are available for March 23rd, 24th (SOLD OUT), 25th, 30th and 31st and April 1st. Find out more about the show on the event page or click below to book tickets online.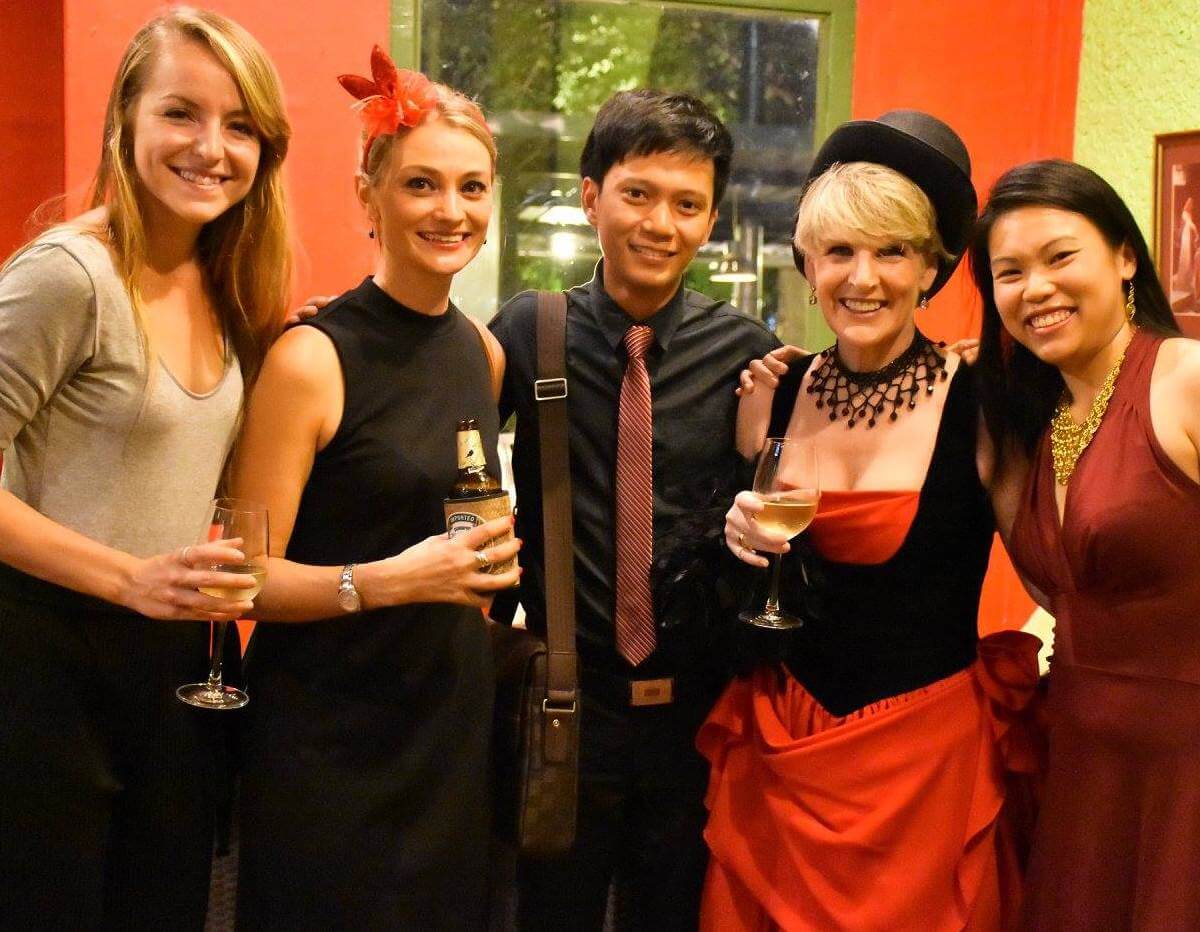 BCT holds a monthly Club Night event for our members. We provide a variety of activities such as workshops, play-readings, movie nights and theatrical pub quizzes. Club Nights are also open to non-members of BCT for a nominal entry fee, which makes them a great way to find out more if you're thinking about joining us.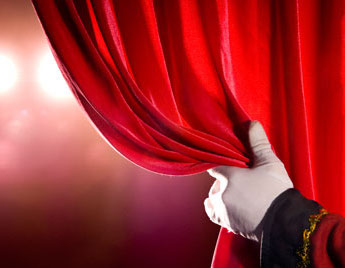 Whether you love being on stage, behind the scenes or in the audience, BCT is for you. English doesn't have to be your first language, and you're welcome whatever your level of experience. As a member you're encouraged to take part in BCT shows and activities however you like, even if that's just to meet new friends.
2017 AGM
Thursday, 2nd February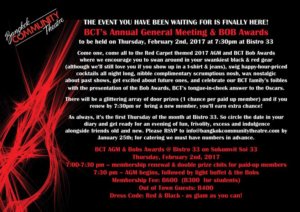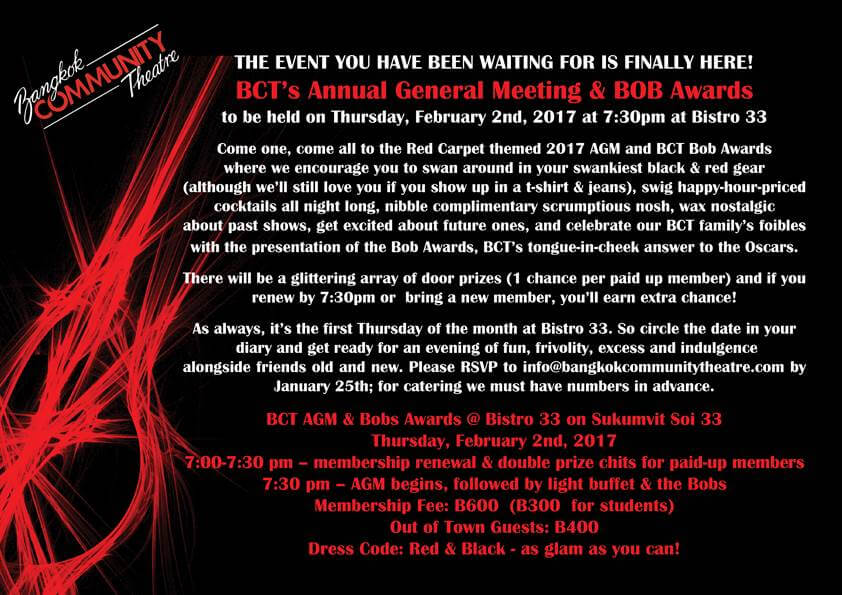 Yes it's here!
BCT's Annual General Meeting & BOB Awards will be held on Thursday, 2nd February at Bistro 33.
Come along in your swankiest black & red gear, swig happy-hour-priced cocktails all night long, nibble complimentary scrumptious nosh, wax nostalgic about past shows, get excited about future ones, and celebrate our BCT family's foibles with the presentation of the Bob Awards, BCT's tongue-in-cheek answer to the Oscars.
There will be a glittering array of door prizes (1 chance per paid up member) and if you renew by 7:30pm or bring a new member, you'll earn an extra chance!
As always, it's the first Thursday of the month at Bistro 33. So circle the date in your diary, and please RSVP to info@bangkokcommunitytheatre.com by 25th January to help Bistro arrange the catering.
Full Membership: 600 Baht
Student Membership: 300 Baht
Guests: 400 Baht